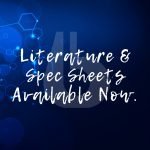 When you don't know where to go or what you're looking for exactly, literature can be more than useful! Search an item, note the SKU number, and find it here: https://bellcoglass.com/specification-sheets/ You'll find everything we have on that item in these documents. You can also fill out the Contact Form on our website for more […]
Read More....
---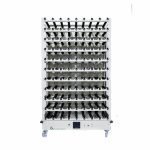 Roller Apparatus SKU 7460-S0002  Large Capacity Bottom Drive Roller Apparatus Various Position Digital 230V and 115V with Battery Back-up (BB) Available in 2-100 Position Rollers Motion Alarm included and installed Touchscreen interface for custom speed range of .1-6.0 RPM Available 0.3-9.0 RPM stock speed range Battery Backup Add this item to your quote today by […]
Read More....
---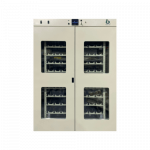 Bellco Double-Wide CO2 Incubator SKU: 7728-00230 Bellco CO2 Incubators have 63 cubic feet of volume and are designed for use with Bellco's Large Capacity Cell Production Roller Apparatus (86 Position). Multiple internal convenience outlets allow simple connection to internally placed appliances such as CPRA, Roller Drums, Magnetic Stirrers, etc. Fans take air from the chamber […]
Read More....
---